7 Helpful Zapier Workflows to Automate your CRM
— Juliet Edjere
In this post, we'll go through CRM automation, particularly focused on giving you back time to focus on more important tasks.
Our daily routine involves a varying number of tasks and sometimes multi-tasking.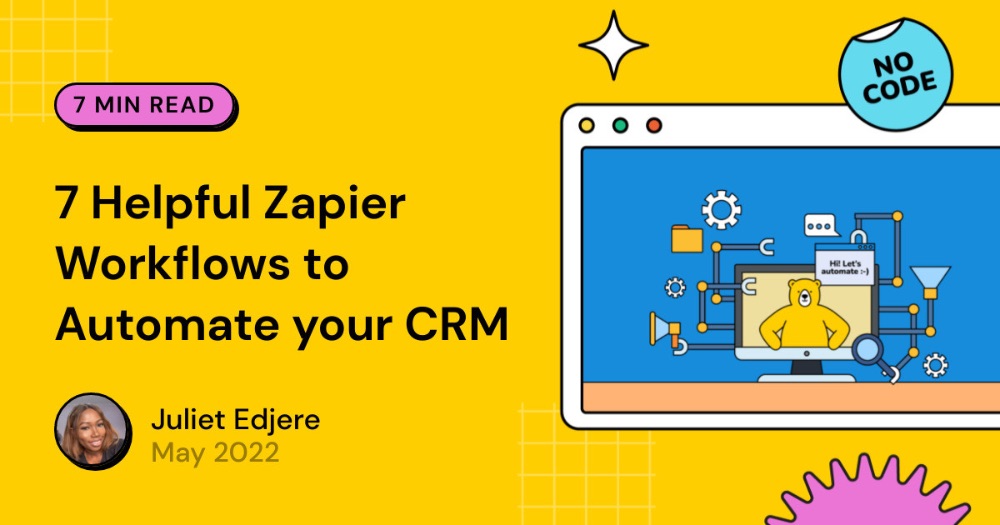 Automating your customer relationship management (CRM) encompasses a range of activities to automate repetitive, manual marketing, sales and service tasks. The aim is to streamline work and improve productivity across these various functions.
In this post, we'll go through CRM automation, particularly focused on giving you back time to focus on more important tasks.
The first step to automating your CRM is to identify which processes are worth automating.
We've put together a list of processes you can consider automating to manage your business relationships.
Automate sending out a sequence of emails with an email campaign
Send faster responses to flagged customer support queries
Manage regular customer inquiries
Assign tasks to teams
Send welcome and follow-up emails.
Assign leads to sales representatives
Re-engage with purchase drop-offs
Keep track of important metrics to measure your KPIs - sales, leads, and campaign performance.
Generate and export reports from metrics
Can you imagine how long it would take if you had to take on most of these tasks manually with a list of 1000+ customers? That's a lot of valuable time that could be put into other tasks.
If you are struggling with managing multiple CRM solutions, Zapier can help you streamline your CRM to keep track of your interactions with customers and leads. These CRM zaps will help you stay updated on how your business efforts influence the customer journey.
Use these zaps as your starting point.
Automatically Send out Invoices
Sending out invoices and tracking expenses when you manage a high volume of purchases for customers is easier with automation.
Rather than manually sending out each invoice, you can set a zap trigger to send and create invoices for QuickBooks Online customers when a customer makes a purchase.
QuickBooks Online is an accounting software for accounting, inventory, payroll, tax filing, and invoicing needs.
Track marketing campaign info in your CRM
It's important to capture and engage with new clients or prospects in your CRM as quickly as they subscribe.
However, not all marketing platforms have direct CRM integrations out of the box.
Zoho CRM is an online Sales CRM software that manages your sales, marketing and support in one CRM platform. Zapier integration makes it super easy to connect Zoho CRM with marketing tools to track marketing campaigns.
Appointment (Re)scheduling
Automated follow-up is a high-converting strategy without the manual task of scheduling meet-ups.
Zapier allows you to send a link to a new lead or client after conversion to allow them immediately schedule an appointment with you. Calendly is an online scheduling platform that takes away multiple emails to find which availability works for all parties.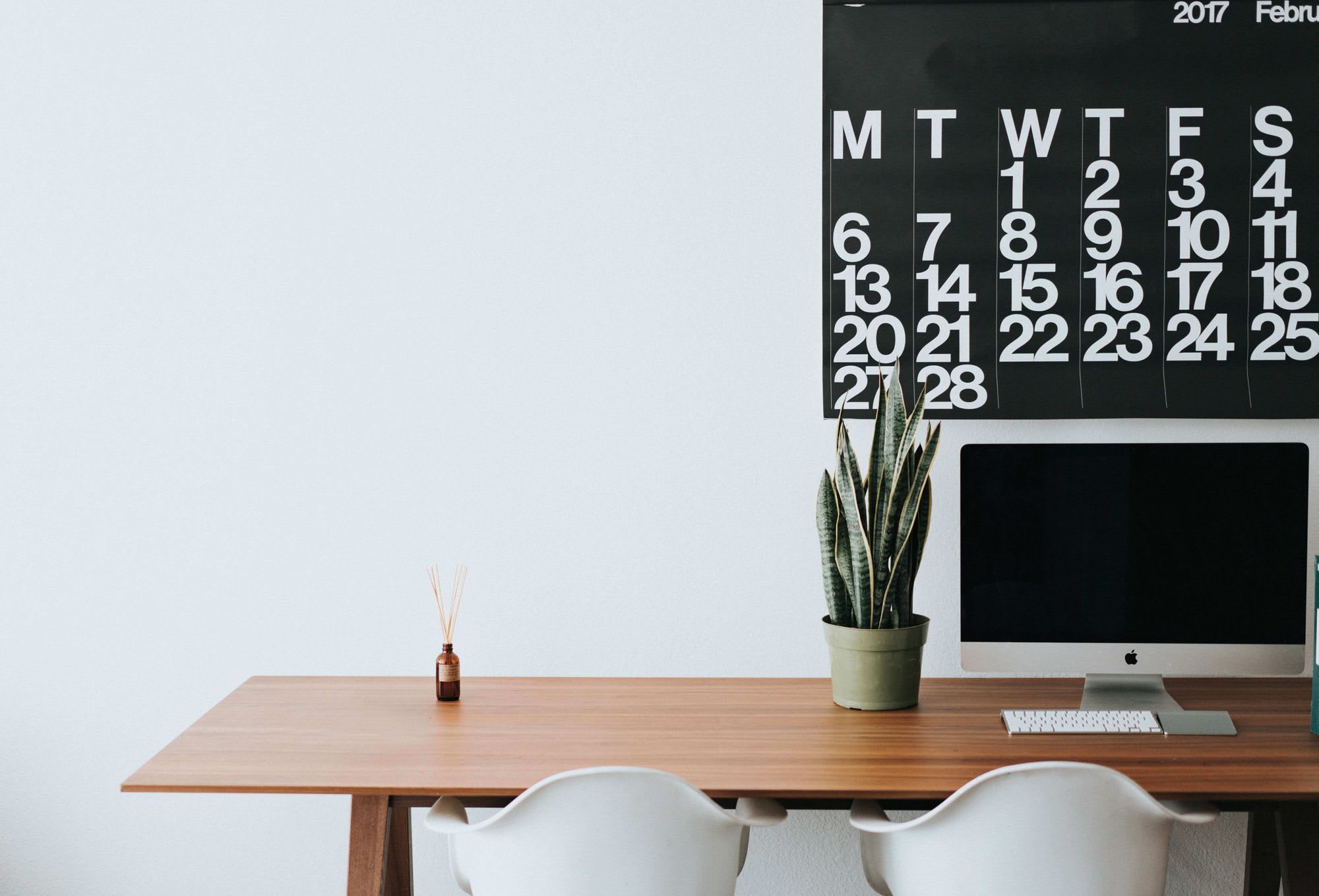 Calendly allows invitees to easily confirm, manage, cancel, and reschedule appointments from their confirmation emails.
Doing this manually means sending tons of emails between parties so everyone can look over their calendars to choose an appropriate date and time for everyone.
You could also automatically invite the lead to schedule an appointment via sales and marketing emails, website or social posts. If a lead gets an email about scheduling a sales call, they can take action immediately and this is reflected in other apps.
Track contacts in the pipeline
Knowing what stage new and existing customers are in your customer relationship process helps monitor their behaviour and activities over time.
An effective way to track new contacts is using pipeline stages. You can create tasks in pipeline stages, assign tasks to specific team members and track lead progress. The contacts will be tagged and segmented to trigger personalized CRM automation based on the client's stage, data and activity.
Zapier automation triggers the process of moving a deal from one stage to the next in your pipeline, from entry to exit.
With Hubspot CRM zaps, you can track clients through every stage of your sales pipeline.
Message your team about leads or customers
Who handles what is in your sales pipeline? It's not a good look for your brand when a new lead comes in but is not assigned to a team member, thus no one acts on it.
With Zapier, you can connect your CRM platform to the communication tool, so they can take action right away.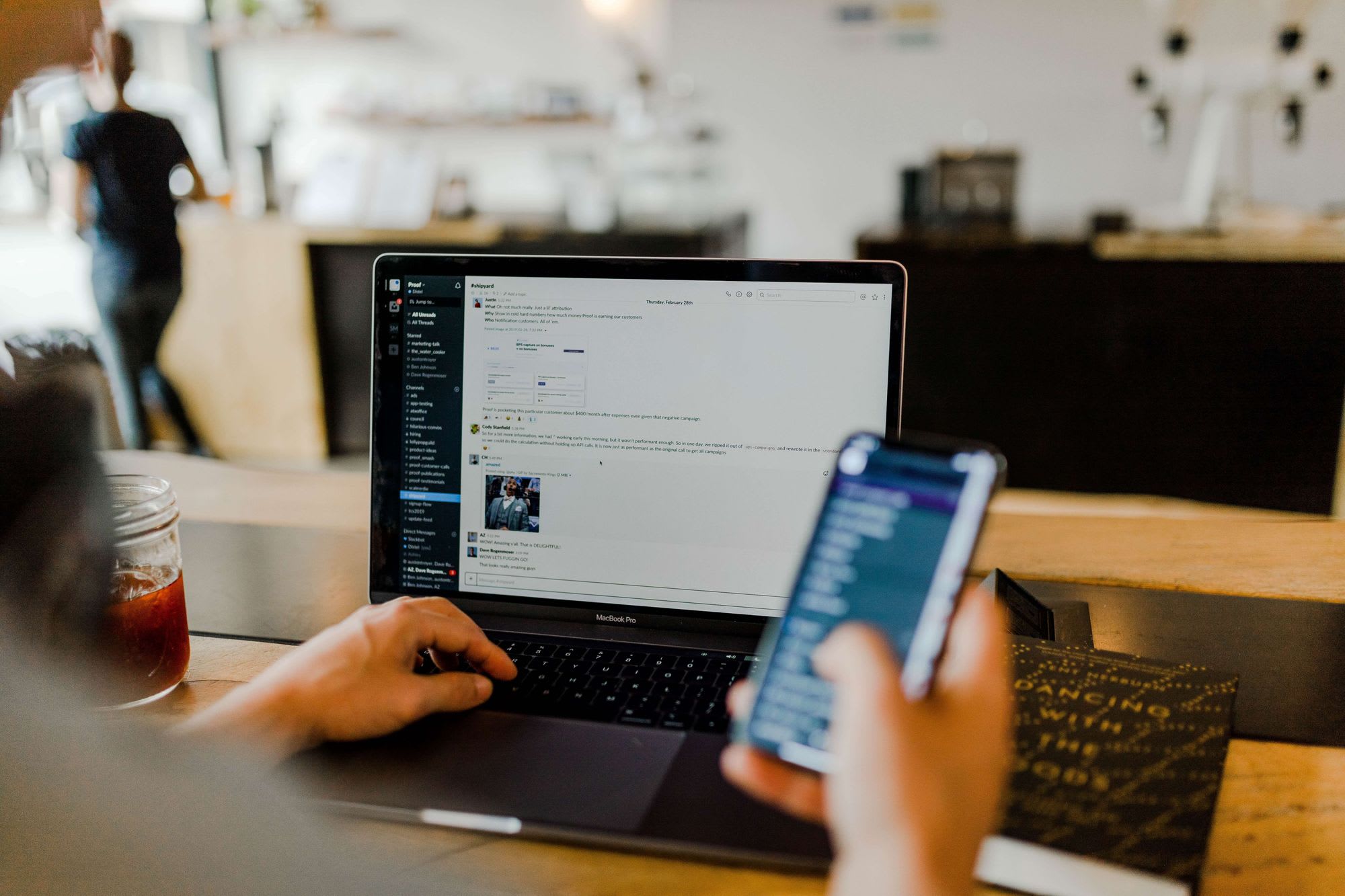 One common way to do this is to get Slack notifications or emails notifying teammates every time a lead comes in.
Here are some zaps to get started:
Set up email campaigns
When a new contact enters your system via a specific action, a welcome email should be sent from email marketing software. With CRM automation, you can send new leads an automatic welcome email when they sign up for a newsletter or fill out a contact lead form.
It's not feasible to send individual emails to 100s of signups received per day. For a large organization, this could be 1000+ interactions per day.
Automating email campaigns is one of the biggest time-savers that could transform your CRM. You can send a simple welcome email or a complex marketing campaign.
Sign up new leads up to your MailChimp email newsletter so you do not have to add them manually. Once you have your user's details, you can automate personalized marketing newsletters and broadcasts.
Follow up with new leads or customers
One of the key steps of customer relationship management is re-engagement and follow-up. The first engagement with a new lead is just as important as staying in touch.
After the initial welcome email, set up automated workflows to follow up.
New leads are more likely to keep working with brands that they remember. After much effort put in initial marketing to generate interest, we would not want to give leads the opportunity to turn to competitors because you do not reach out.
Follow-up can be time-consuming. Whether it is a newsletter sign-up, event registration reminders or contact form follow-up, immediately send them a review request, confirmation, or appointment invite.
With little effort on your part, you can keep up your brand image. Use these zaps to automatically send a message to follow up with your new leads.
About 76% of customers trust online reviews and personal recommendations. The goal is to make sure every customer is happy, and satisfied and converts other leads with their reviews. This means staying connected with them through the process, even when leads abandon a shopping cart.
Key Takeaways
Users that incorporate automation in their workflow save at least 10 hours a week. The power of workflow automation cannot be ignored. Automating time-consuming tasks can save you loads of time every week.
Manually handling CRM-related tasks that could otherwise be automated can be a huge pain. But with CRM automation in place, you build the workflow and triggers to make your business more efficient, sit back and let Zapier handle the rest.
These are only a few examples. You could set this up for a wide variety of other applications to make tasks much more manageable.
This article was originally published on Bannerbear.com on May 19, 2022. Written by: Juliet Edjere
---
ABOUT ME
I'm Juliet 'Hiri' Edjere, a no-code expert focused on design, business development, and building scalable solutions with minimal coding knowledge.
I document all things product stories, MVP validation, and how designs, data, and market trends connect to one another.
In our world where innovation knows no boundaries, and creativity reigns supreme, no-code is a game-changer in today's tech landscape. Whether you're a developer looking to expand your skill set or a beginner curious about creating without writing a single line of code, you will learn from practical examples, and explore the possibilities of no-code technology. Together, we'll navigate the tools, platforms, and strategies – one blog post at a time!